Elīna Garanča
Posted : admin On

1/26/2022
The latest tweets from @elinagaranca. Listen to "MEDITATION" – here – The Best Of Classical Music: pr. Elina Garanca was born on September 16, 1976 in Riga, Latvian SSR, USSR. She is an actress, known for How Much Do You Love Me? (2005), Anna Bolena (2011) and The Metropolitan Opera HD Live (2006). She is married to Karel Mark Chichon.
25 Mar 2018
From the Baden-Baden Festspielhaus
Elina Garanca Youtube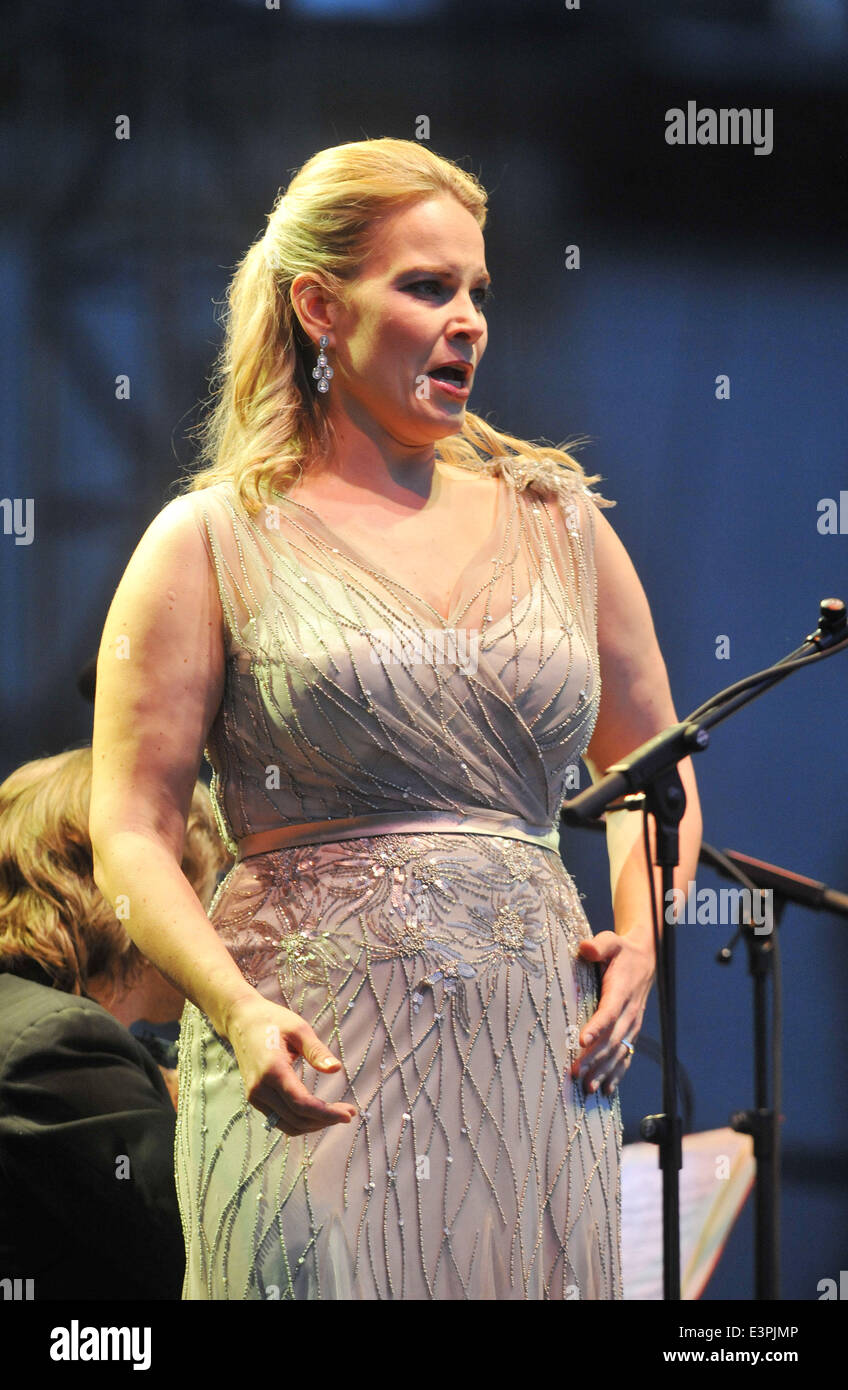 Berliner Philharmoniker
Sir Simon Rattle
Elina Garanca Ave
Elīna Garanča
Alban Berg
Seven Early Songs (

16 min.

)

Elīna Garančamezzo-soprano

Maurice Ravel
Shéhérazade, Song Cycle for Singing Voice and Orchestra after Tristan Klingsor (

18 min.

)

Elīna Garančamezzo-soprano

Igor Stravinsky
Petrushka (revised Version from 1947) (

38 min.

)
In this Baden-Baden Easter Festival concert, the Berliner Philharmoniker, Simon Rattle and the Latvian mezzo-soprano Elīna Garanča present a sonorous snapshot of the European music scene in the early 20th century. It was an incredibly exciting epoch, in which the exciting developments of the dawning Modernism began to be felt, while the sensuousness of late Romanticism still echoed.
A graphic example of these fluid changes in musical eras are the Seven Early Songs by Alban Berg. Even contemporary audiences will have been astonished when, in 1928, Alban Berg published his cycle, characterised by lush instrumentation and voluptuous harmonies. After all, the premiere of his groundbreaking opera Wozzeck had already taken place. These songs were in fact youthful works from the early twentieth century which Berg later revised and orchestrated.
Almost simultaneously with the original version of these works, Maurice Ravel's three-part cycle Shéhérazade was premiered in 1903. With overwhelming sensuousness, Ravel creates an erotically ecstatic phantasmagoria of the Orient, whose protagonist is the famous storyteller from the famous One Thousand and One Nights collection of tales.
The French music world's fascination with the Orient at that time had essentially a Russian background. Ravel and his friends loved the symphonic suite Scheherazade by Nikolai Rimsky-Korsakov, whose students included Igor Stravinsky. Stravinsky's early fame was the result of three ballet scores created for the legendary Ballets Russes in the 1910s. The middle of these three works is Petrushka: the both enchanting and sinister story of the eponymous hero and his unrequited love for a ballerina. The composer magically captures the colour of a nineteenth-century Russian fair, contrasting avant-garde stylistic devices with deliberately archaic folk music.
Like the other works in this programme, Richard Strauss's Don Juan is characterised by a combination of youthful temperament and astonishing compositional self-assurance. The symphonic fantasy of the notorious philanderer marks the beginning of Strauss's series of programmatic orchestral works which have always been part of the core repertoire of the Berliner Philharmoniker.
Elina Garanca Habanera
Watch now
Artist Biography by
Robert Cummings
The career of mezzo-soprano Elīna Garanča had a meteoric rise following the 2003 Salzburg Festival, where she appeared to acclaim in Mozart's La Clemenza di Tito. As critics and admirers attest, her vocal talent is immense. She has appeared on several chart-topping recordings with Anna Netrebko and on the Grammy-winning Vivaldi opera album Bajazet, with soprano Patrizia Ciofi. Garanča was obviously chosen for those successful efforts because of the beauty of her creamy, powerful voice and her extraordinary dramatic skills. Garanča possesses a large repertory of operatic roles, and her concert and recital repertory is also broad.
Elina Garanca News
Garanča was born on September 16, 1976, in Riga, Latvia, then part of the Soviet Union. Both of her parents were professional musicians: her father was a choral conductor, and her mother was a singer and voice teacher at the Latvian Academy of Music and Latvian National Opera. In 1996, she enrolled at that same academy and studied voice with Sergei Martinov, and later studied in Austria and the U.S. Garanča had a watershed year in 1999. She became a member of the Meiningen Opera (Südthüringisches Staatstheater) and also won the Mirjam Helin Singing Competition in Finland. The following year, she joined the Frankfurt Opera, where she sang several roles, including Rosina in Rossini's The Barber of Seville. In 2001, her first recording, Arie Favorite, featuring arias by Mozart, Donizetti, and Bellini, was issued on the Ondine label. Garanča followed her 2003 Salzburg Festival triumph with a string of impressive debuts, including at the Vienna State Opera (2004) and Paris Opera (2005), both in the role of Dorabella.
Elina Garanca Age
Garanča signed an exclusive recording contract with Deutsche Grammophon in 2005, the first fruits coming in 2006 with the Mozart Album, which also featured Netrebko. Garanča's 2008 debut at the Metropolitan Opera was a sensation, and she followed with equally impressive performances at the Deutsche Oper in Berlin in Richard Strauss' Der Rosenkavalier and the Bavarian State Opera in Munich in Bellini's Norma. Among her subsequent recordings was Aria Cantilena on Deutsche Grammophon, a collection of songs and arias by Offenbach, Villa-Lobos, and others.
Elina Garanca
Along with Deutsche Grammophon and Ondine, Garanča's recordings are available on Virgin Classics, TDK, and Erato, among others. The 2010s saw continued triumphs for Garanča, both on the operatic stage and in the recording studio, including being named Vocalist of the Year in 2010 by Musical America. Romantique, her recording of arias with the Filarmonica del Teatro Comunale di Bologna, won the prestigious ECHO Klassik award in 2013. Several other Garanča albums, including 2016's Revive and 2017's Mozart and Vivaldi, have been thematically organized collections of arias from major operas. On-stage, she has continued to favor mainstream Italian and French roles, returning to the Metropolitan Opera in Donizetti's Roberto Devereux in 2016, and she starred in a Staatsoper Berlin production of Samson et Dalila in the 2019-2020 season, under Daniel Barenboim. Garanča's 2019 release, Sol y Vida, earned her the Singer of the Year award from Opus Klassik in 2020. She joined Barenboim and the Staatskapelle Berlin on a recording of Elgar's Sea Pictures, which was issued in 2020.
Garanča is married to conductor Karel Mark Chichon, with whom she has two daughters. She is the author of an autobiography, Wirklich wichtig sind die Schuhe.